The End of the Beginning, The Beginning of the End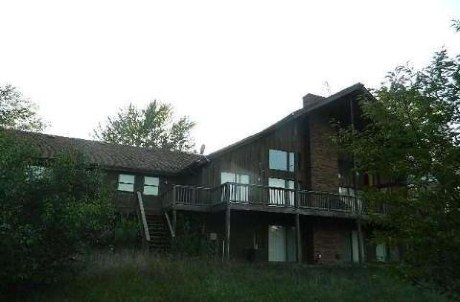 Ok… here it is: The End of the Beginning.  Why do I say that, well… this website represents "Personal Blog v 2.0″ for all of those who followed me before.  My last site was starting to show its age and had limited functionality.  This new site… well Hoooo Boy Watch Out!  Its got the links, it has the photos, it can do the fancy polls, it even might even slice, dice, and peel onions if asked nicely.  It even has a real shiny new logo to go with it.  In other words, the older site, The Big Guy, will be retired.  So, if there's anything in particular you'd like to see retained let me know… soon.  Otherwise, I hope you enjoy the new content.
On to the updates.
Things are coming along well here, albeit slow.  With the spring thaw (and what a welcome thing that is) the work has begun.  Plants are being planted, berry boxes are in need of being built, and home improvements are well under way.  We're also finally getting the much needed quotes to have the roof replaced.  It's a heck of a big, terrible, expensive job, but it must get done this year.  Unfortunately, there's no putting it off.
The weather has been one heck of a rollercoaster so far.  Highs around 77 degrees one day, then dropping to 50 degrees the next.  You never know if you need sunblock or a parka.  I guess that's the Michigan way.
For those that know me, the best news is that I've been able to bring the old Harley out of dry dock.  The weather has warmed up enough that I've been able to ride quite a bit already.  I'd almost forgotten how much something so simple improves my outlook.
Lastly….
My goal with this new site is to try to be more regular with updates.  I admittedly dropped that ball quite a bit with The Big Guy.  In my defence, there just wasn't much to say.  However, that is no excuse.  In today's day and age everyone wants inane updates on most unimportant things, so I will endeavour to provide these on a more regular basis.  I also hope to use this site to showcase more of my projects and activities along with photos.
We'll see together how long these good intentions last.