Legolas and Hawkeye I am not…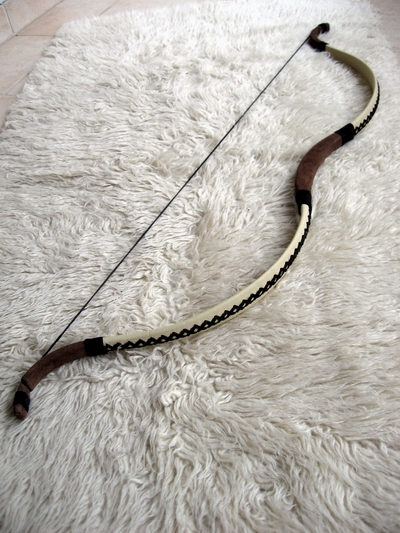 Just a quick update today.  A few important pieces have been making some pretty big movements lately.  Anyone who knows the situation with the house knows we need a roof.  Not just any normal sort of need.  You know the kind where people say, "we need to get the roof replaced…" and really mean, "In a few years we'll think about the replacing the roof."  No, we need a roof as in, this year, or by next year we won't have to go out to the lake to go swimming.  Well, the good news is, we settled on a roofer.  The price is high enough to make your breath catch or the stomach churn, but we expected that with the size of the roof.  We've even managed to start the process of going against my better judgement and taking a small home equity loan to pay for it.  All things considered it looks like we'll be safe and dry by summer… just in time for the rains to start in earnest.
On another note… I suck at archery.  Yesterday we went out to Flint and met up with some great people to practice shooting the recurve and longbows.  Well, it was fun.  It was not however impressive, unless you count how good we are at ensuring the arrow doesn't hit anything; especially the target.  Every now and again we'd screw up and an arrow would stick in the target, but we'd just suck it up and promise we'd miss it entirely the next time.  Archery is good exercise… especially all the walking looking for the arrows that so deftly avoided the target.  In the end, though, it was fun, and we'll likely do it again… probably next weekend weather permitting.
Otherwise, that's about it.
Rain, rain, go away come…  no, that's it… just go away… we've had enough for now.