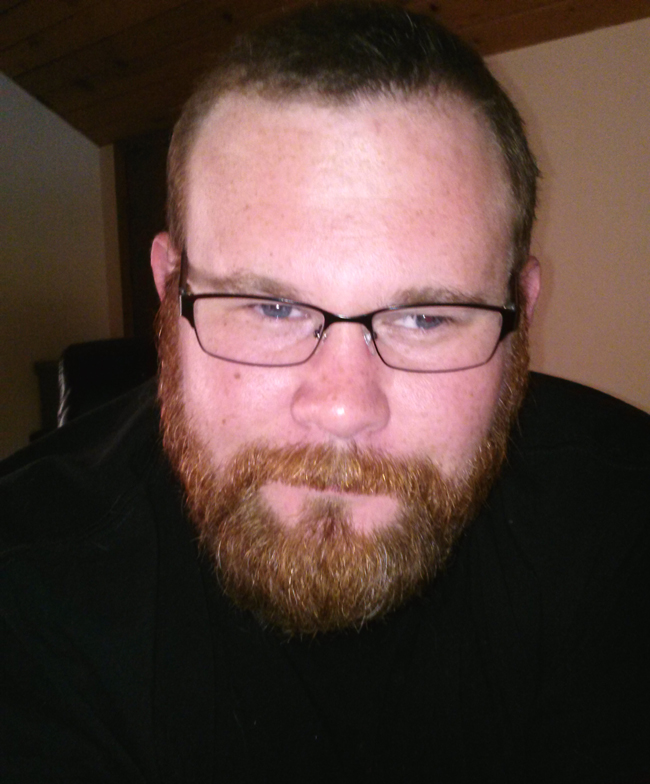 I am just a guy, a no frills; take life one day at a time, pint at my local, catch rugby when it's on the telly, ride my Harley everywhere I go ordinary guy.  Enough said?  No? Well, then I reckon I'll continue.
I'm over-educated, underpaid, and will be in Uni until the day I die – at least then I never have to repay the loans.  I have three Bachelor degrees and one MSc.  I am in the long process of attaining another degree – slowly (oh so very slowly).  I have a love – hate relationship with school.  Maybe I'm just a little masochistic?   Well, there's no, "maybe" about it.
I like motorbikes.  I ride everywhere.  I own a truck; it's only for when it rains or to take the dog somewhere.
I'm a big softy when it comes to animals.  I volunteer with several animal rescue groups, and am regularly doing something around that.  I also share my home with several furry and fishy pals.  The place, and my life, would be empty without them.  My clothes would be covered with less hair too, but that's neither here nor there.
I'm a fan of the cinema and music.  I'll listen to just about anything, and play several instruments – some better than others. What I lack in talent, I make up for with enthusiasm.  Much to the dog's dismay.
I'm the type of guy who would rather be out tinkering in the garage than sitting around playing video games.  Few things make me happier than making, or repairing something with my hands.  Regardless of if I'm at a forge making something out of metal, lampworking a piece of glass, throwing something out of clay, or just out working on one of my motorbikes, it's all good to me.
I don't have a Faceyspace, my mobile is only for work and emergencies, it was made sometime around the turn of the century.  It's never turned on.  I'm not a technophobe (I'm "maintaining" a blog – hello?), I'm just pro don't-give-a-damn-what-you-are-eating-watching-doing-or-other-inane-thinging ("thinging", really? Ugh), and I like not always being on a leash.
I bet you stopped reading long before now. It is ok, I understand.  My favourite colour is purple.  No, really.  See if you stopped reading before now, you'd never know that. If you stopped reading before now, you'd probably never know you didn't know.  Hmmm.
When it's not overly hot out in the big blue room, I enjoy hiking, camping, and otherwise being outdoors.  I do like the beach at night.  It's the only time, I like the beach.
If you've made it this far, I hope you've enjoyed these little snippets of who I am.  Also, you need to get out more.
… My favourite genre of novel is historical fiction. See, if you stopped you'd never know that either; aye, never.
I'll honestly read pretty much anything really. So long as it's well written, has a decent plot, and doesn't make me feel like it's targeted towards pre-pubescent children with self-esteem issues.
I also enjoy the occasional textbook type read where mathematics, physics, medical texts, anthropology, and history are all likely subjects.
As for cinema and television I like action, science fiction, historical, and smart comedies.  I tend to watch things like Spooks, Burn Notice, Stargate, Hustle, Doctor Who (although this series is sort of well .. bad), Merlin, and Leverage to give you an idea of my tastes.
I do enjoy writing, and part of the reason for this blog is to provide myself with a catalyst to do it more, in addition to a venue for feedback and suggestions.  Consider yourself warned.
Vernon Howard said, "Our freedom can be measured by the number of things we can walk away from."
I like to think there are no material possessions I couldn't walk away from if I had to. I would however, dearly miss my dogs, so I'd rather keep them around.
Hope you enjoy my ramblings.